איך תקדמו את המסרים השיווקיים שלכם ברשת החברתית בשבוע הקרוב? הפוסט הזה ייתן לכם הרבה רעיונות ליצירת פריצת דרך, ולהפוך למובילי דרך עבור הקהל שלכם
תוכן שיווקי לשבוע שבין 13/6/21 עד 19/6/21
הקדמה לקוראים חדשים - בעלי עסקים, יזמים ובלוגרים שרוצים למשוך לקוחות באמצעות תוכן ברשתות החברתיות, ולהפוך למובילים בתחומם.
בכל שבוע, מדי יום ה', אני מעלה כאן באתר רעיונות לשיווק באמצעות תוכן שרלוונטי לשבוע הבא- תוכן לרשתות חברתיות, וכן רעיונות לפוסטים ומאמרים בלוג ובאתר.
אחרי כמה חודשים שאני משקיעה בכתיבת הפוסט הזה, מעניין אותי לדעת אם הוא אכן עוזר לכם לכתוב טוב יותר – ואיך אפשר לשפר אותו?
השבוע אני רוצה לשים דגש על הדרך שלכם להפוך למובילי דעה, או מובילים ופורצי דרך בתחום של
צרו עמי קשר  לייעוץ נוסף (שיחה ראשונה מתנה! ) 
תוכן הקשור לאקטואליה מקומית ועולמית - תוכן לרשתות חברתיות ולבלוג
 השבעת הממשלה החדשה
אף על פי שאני מנסה להיזהר בנבואות שלי, נראה כי מתחילת שבוע הבא תהייה בישראל ממשלה חדשה.
במקום להציע לכם מה לכתוב על הנושא, אני רוצה לענות על שאלה הרבה יותר קריטית שרבים /ו5לים– האם בכלל לכתוב על נושאים פוליטיים ושנויים במחלוקת?
חשוב לי לציין כי בעלי עסקים שבוחרים להשמיע דעה ולהיות מזוהים פוליטית, כנראה משלמים על כך מחיר מסוים, אך מנגד – זוכים ברווחים אחרים.
אנשים שמוכנים להיות 'נושאי דגל' בנושאים פוליטיים או חברתיים מסוימים ולהיות מזוהים עמם, הם אנשים שזוכים לקהילת עוקבים פעילה.
אותם אנשים צריכים להסכים להיות שנויים במחלוקת ולהסכים לאבד חלק מהקהל שלהם, בידיעה שהם 'ירוויחו' דברים אחרים. אם אתם רוצים להיות פורצי דרך או פופולאריים, אתם חייבים להגיד דברים בעלי משמעות, בידיעה שלא כולם יסכימו עמכם.
במידה ואתם מוכנים להביע את דעתכם או עמדתכם אך אין ברצונכם להיות 'נושאי הדגל', ניתן לעשות זאת בעמוד הפרטי שלכם בפייסבוק.
ואיך בכל זאת אפשר להתייחס לממשלה החדשה בלי להביע עמדה בעדה או נגדה?
למשל, ניתן לפנות לחברי הממשלה החדשה, או אל השר המיועד במשרד מסוים, ולבקש לקדם נושאים אשר משמעותיים לקהל היעד שלכם או לתחום ההתמחות שלכם. (אפשר לעשות זאת גם במכתב פרטי, אך גם בפנייה ציבורית ברשת החברתית).
אפשרות נוספת היא לשתף בנתונים על המצב הקיים בתחום או בענף שלך, שדורש התייחסות.
לדוגמה – פסיכולוגית  רוצה להפנות תשומת לב של הממשלה לתופעה שהיא חווה אצל בני הנוער שכמעט לא ביקרו בבית הספר בשנה האחרונה, והצעה או המלצה לשרת החינוך המיועדת.
 יורו 2021
ליגת האלופות של השנה שעברה החלה באיחור של שנה, ואם אתם אוהבי כדורגל אתם בוודאי יודעים שבגלל שהכדורגל הוא עגול, אז אפשר לקשר כדורגל כמעט לכל נושא.
האם התכונות (המיתוג) של המוצר או השירות שלכם מזכירות את אלה של אחד מכוכבי הכדורגל, או תואם ל'מיתוג' של אחת הקבוצות?
האם הסגנון שלכם או של הלקוחות שלכם, יכול להתאים לסגנונות משחק שונים?
האם אירועים יוצאי דופן במשחקים האחרונים יכולים להזכיר מצבים שבהם הלקוחות שלכם נמצאים לפעמים?
למחפשים לפרוץ דרך בתחומם – שימו לב מי הם השחקנים הבולטים, ולמה הם בלטו או זכו לסיקור מיוחד.
אם אתם אוהבים כדורגל, ויש לכם גם לקוחות שאוהבים כדורגל, הם ממש יאהבו שתדברו אליהם על בשפה הזו.
שבוע הספר
כשם שאוהבי כדורגל יאהבו שתדברו אליהם בשפת הכדורגל, אוהבי הספרים יאהבו שתדברו אליהם בספרים.
סוף-סוף-סוף  גם שבוע הספר חזר אלינו.
אחד הפוסטים שהוא 'פוסט חובה' השבוע יהיה פוסט המלצה על ספר. זה יכול להיות ספר מקצועי שיעזור ללקוחות שלכם, אבל זה יכול להיות גם ספר שאתם קראתם השנה ויהיה פוסט תדמיתי יותר.
אם אתם רוצים להיות פורצי דרך בתחום שלכם, אפשר 'להאיר' את הנושא ולהעשיר את עולמם של הקוראים שלכם באמצעות ציטוטים של אנשים מוכרים שמעוררים בכם השראה או מתוך ספרים עליהם אתם יכולים להמליץ.
הייתי רוצה להזכיר שמדובר ב"שבוע הספר העברי", וכדאי להעדיף לצטט מתוך ספרים בעברית של סופרים מכאן, אך לצערי אני לא יכולה לעשות זאת בעצמי (כיוון שרוב הספרים שקראתי השנה היו באנגלית ובאודיו).
ובכל זאת המלצה טובה מהזמן האחרון – הספר "חכמים יותר, מהירים יותר, טובים יותר – איך תשיגו תוצאות מעולות בחיים ובעסקים", מאת צ'ארלס דוהג (מחבר 'כוחו של הרגל', המומלץ גם הוא).
הספר מציג מספר הרגלים ותבניות חשיבה שמסייעות להשגת תוצאות טובות יותר והוא משלב דוגמאות מאירועים היסטוריים מעניינים, ביניהם גם סיפור על מלחמת יום כיפור. 
הרבה שואלים אותי מהיכן אני לוקחת את הימים המיוחדים הללו. המקור הוא אתר בשם days of the year, ואני ממליצה מאד לגלוש בו אם חסרים לכם רעיונות. יחד עם זאת, הדבר המשמעותי ביותר הוא לדעת למצוא את ההקשר שידבר לקהל המיוחד שלכם וייתן לו ערך.
יום שני 14 ביוני הוא "יום האמבטיה העולמי". על פי האגדה, ביום הזה אי שם בממלכה היוונית,  ישב ארכימדס באמבטיה ושקע במחשבות, עד שלפתע קפץ וצעק "אאוריקה".

אילו תובנות היו לכם במקלחת? על מה אתם אוהבים לחשוב בעת רחצה באמבטיה? מה המוצרים המומלצים לאמבטיה? איך כדאי לעצב חדר אמבטיה שיהיה כייפי ומעורר השראה? מה יכול לשדרג לקוראים שלכם את חוויית האמבטיה? מה לעשות עם ילדים באמבטיה? מה אפשר ללמד ילדים בזמן שהם טובלים באמבט?
יום שלישי 16 ביוני הוא "יום הירקות הטריים".
אם אתם נוהגים לכתוב בנושא תזונה, כדאי למצוא זווית ייחודית לכתוב על ירקות טריים באופן ספציפי ואף המלצה על ירקות טריים באופן מיוחד. אולי תעדכנו על מחקר אחרון בנושא?

אם אתם עוסקים בבריאות טבעית ותזונה הוא תחום משני – כל המלצה הקשורה לירקות טריים, מתכון לסלט המשלב ירקות בחמישה צבעים, מחקר, 'טיפ' או נתון מעניין – כל אחד מאלה יכולים להתאים ליום המיוחד הזה.

אם אתם מגיעים מתחום אחר לגמרי – חישבו מה הם ירקות טריים עבור הלקוחות שלכם, והאם ניתן להשתמש בירקות טריים כדימוי למשהו אחר.
לדוגמה: אם היית ירק, איזה ירק היית ולמה?
החודש הוא גם חודש הדאגה לסבא וסבתא. 
יש לך דרך לפנות אל הקהל שלך עם רעיון, הצעה או המלצה , כיצד לעזור או לדאוג לסבא וסבתא?
גם ארכמידס היה פורץ דרך בתחומו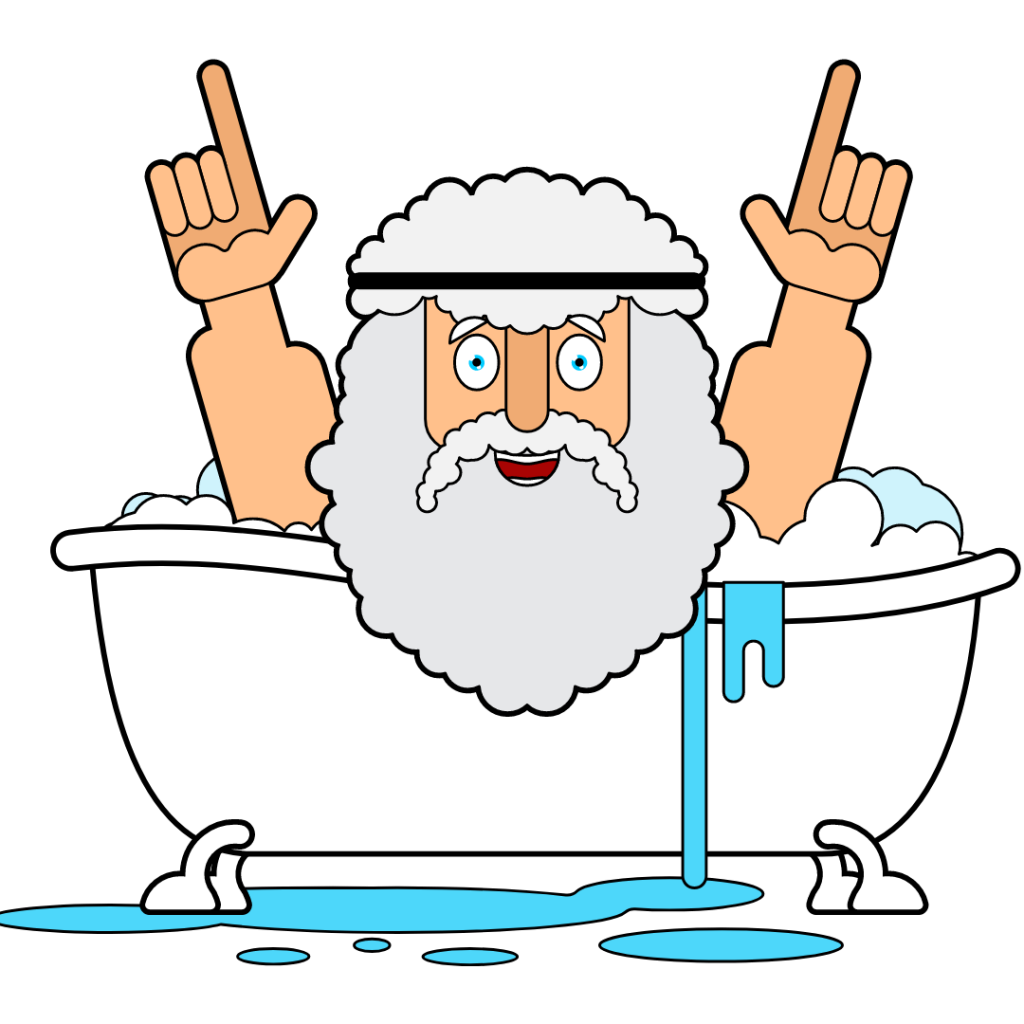 למי חוגגים השבוע יום הולדת?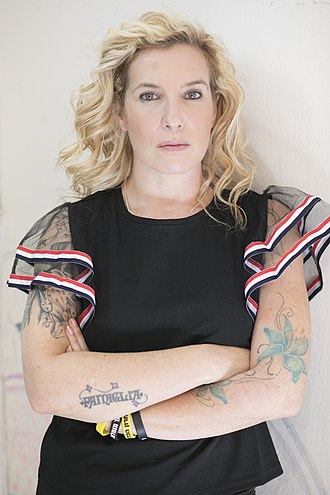 ב- 13 ביוני 1950 הכנסת הראשונה מקבלת את החלטת הררי, לפיה כנסת ישראל לא תחוקק חוקה למדינת ישראל, אלא יחוקקו 'חוקי יסוד'. חוקי יסוד מצריכים רוב מיוחד, אך בצורה זו ניתן היה להתגבר על סלע המחלוקת המרכזי שמונע כתיבת חוקה לישראל – מחלוקת הנוגעות לאופייה של מדינת ישראל כמדינה יהודית ודמוקרטית.
שינויים שנעשים בחוקי היסוד מעלים לאחרונה שוב את השאלה האם חוקים אלו מספיקים? האם חשוב שניתן יהיה לשנות את החוקים, כדי להתאים למציאות משתנה, או שחשוב שלמדינה יהיו 'עקרונות' ברורים שאותם לא ניתן לשנות?
את השאלה הזו ניתן להעביר מתחום המדינה – לחיים האישיים או המקצועיים שלנו.
האם בתחום שלך יש מעין 'חוקי יסוד', או אולי 'חוקה'? האם ללקוחות עצמם יש 'חוקי יסוד' פנימיים, ומה נדרש כדי לשנות אותם, אם אינם מתאימים עוד למציאות משתנה?
השבוע יש יום הולדת לטל גלבוע. 
אפשר להסכים עם המסרים של טל גלבוע ואפשר לא להסכים איתם,
אפשר לאהוב את דרכי הפעולה ואופן הביטוי של טל גלבוע, ואפשר לא לאהוב,
אבל דבר אחד אי אפשר להכחיש – טל גלבוע הצליחה להביא את הדיון במסר שלה – שהיה פעם בשוליים – למרכז הסלון הישראלי ולמרכז הקונצנזוס הפוליטי.
רוצים לדעת איך להביא מסר חדש לדיון ציבורי? שימו לב לדרך של טל.
היא התחילה את דרכה כאקטיביסטית ב-2010, כאשר נחשפה לאלימות ברפתות ובמשחטות והפכה לטבעונית. היא השתתפה בפעילויות אקטיביסטיות פרובוקטיביות שמשכו את אמצעי התקשורת והייתה שותפה להקמה של עמותות, בין השאר הקימה את עמותת "קירות שקופים", במטרה לתעד את הסבל שעוברים בעלי החיים בתעשיית החי ובבתי המטבחיים ולשדר את הצילומים לציבור באתר אינטרנט.  באחת מפעילויות המחאה, טל ופעילים נוספים קשרו את עצמם לשערים של מפעל 'זוגלובק', והתמונה התפרסמה בעיתונים ובאתרי החדשות המובילים.
בשנת 2014 השתתפה טל בתוכנית 'האח הגדול' והייתה הזוכה של העונה, ובשנים האחרונות היא משמשת כיועצת של ראש הממשלה בנימין נתניהו לענייני בעלי חיים. במעבר אל הפריים טיים ואל לב הקונצנזוס הפוליטי, היה צורך למתן מעט את המסרים החתרניים והפרובוקציות, אך משםמ
מה אתם יכולים ללמוד ממנה על קידום של ערכים או מסרים חברתיים, חינוכיים או רוחניים שהם בנפשכם?י
 19 ביוני 1978 הוא היום בו הקומיקס גארפילד מתפרסם לראשונה. הקוראים האמריקאים התחברו מיד לחתול העצלן והשמנמן, ששני הדברים שהוא הכי אוהב לעשות הם לישון ולאכול.
גארפילד נחשב לקומיקס המפורסם ביותר בעולם, ואם אתם רוצים להבין איך רעיון הופך להצלחה בינלאומית – אתם יכולים ללמוד מגארפילד.
יוצר הקומיקס, ג'ים דייויס, טוען שאם גרפילד היה אנושי, הוא כנראה היה יצור בלתי נסבל, אבל יש משהו בחתול המאויר שאומר ועושה מה שרוב האנשים לא היו מרשים לעצמם, שכובש את הקהל בכל העולם.
מה למדתם מגארפילד? אם גארפילד היה מגיע לכאן ורואה אתכם או את הלקוחות שלכם, מה הוא היה אומר? האם תרצו לאחל לו 'מזל טוב' ולחגוג לו יום הולדת?
 אם מעניין אתכם להבין מה הדבר הזה שאתם הייתם רוצים להעביר הלאה כדי להאיר את הדרך לעוקבים שלכם , נסו למצוא את התשוקה באמצעות השאלות במדריך הזה שכ
תבתי 
https://bit.ly/36ZJclq
 .